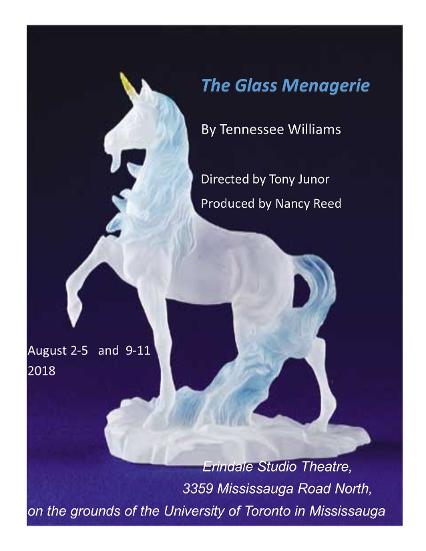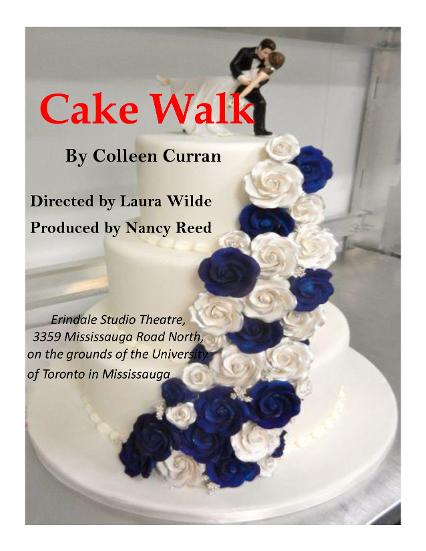 The Glass Menagerie
By Tennessee Williams
Show dates August 2-5 and 9-11 2018
The Glass Menagerie was the first hit play by playwright Tennessee Williams. Some say the play is really the memories of the author. As it is this is a play about Tom Wingfield, the main character, as he recalls his memory of living in a tiny run-down apartment with his sister Laura and his overbearing mother Amanda. The play occurs years after they were abandoned by their alcoholic father. The family is struggling to get by and is living off of Tom's wages from working at a shoe factory. Tom's memory of his mother is mainly of her dominating his life, and we watch him become overwhelmed by her constant demands on his everyday activities. Their mother Amanda is constantly reminiscing on her past as a debutante, when she was courted by all kinds of fine Southern gentlemen. Amanda's recurrent nostalgia for better times puts pressure on both of her children to somehow make a better living for the family.
Amanda worries especially about the future of her daughter Laura, a young woman with a limp and a tremulous insecurity about the outside world. Amanda insists Tom bring home a gentleman from work to introduce him to his sister. Her hope is for a match for her daughter.
Cake Walk

By Colleen Curran
Show dates Aug 16-19 and 23-25, 2018
This comedy takes place in a small town during a Canada Day Celebration. Now this celebration would not be complete without the usual Pet Contest, agriculture show, Air Show and Cake-Walk. The contest centres on six women participants. Competitions are not always the fun they appear and not everyone plays by the rules. The tension rises in the small contestant's waiting room as the moment of judging approaches.
Show Times:
Thursday, Friday and Saturday 8pm, Sunday 2pm (matinee)
Ticket Prices:
Adults: $20.00

Seniors/Students: $18.00

Children 12 and under: $15.00
Tickets will also be available at the theatre box office one hour prior to show time. All door sales are
cash only
!
All shows are held at the

Erindale Studio Theatre:

3359 Mississauga Road North
University of Toronto, Mississauga Campus.